Understanding CBD in Skincare

The rise in CBD products on the market over the past couple of years hit like wildfire, when the US Farm Bill 2018 removed hemp (defined as less than 0.3% THC) from the Schedule 1 controlled substance list. The variations in plant sourcing, legal definitions, and FDA governance has shaped the understanding of industry, retailers, and consumers who sell, market, and use CBD products.
In this article, we have asked Hayley Hoffman, the CEO and founder of Dandi Day and an expert in ingredients, to give us her views on different aspects of CBD in skincare since we ourselves had some unanswered questions.
Beautyque NYC - What are the main claims for CBD skincare?
Hayley Hoffman ~ Presently, it is not legal to make claims on CBD products. However, companies continue to make claims related to soothing, pain relief, calming, anti-inflammation, etc. Companies may include FDA and OTC approved ingredients that address conditions, as a strategy to stay within the FDA guidelines when using CBD. Some of these ingredients include menthol and camphor or arnica. In conjunction, you may see company disclaimers: "representations regarding the efficacy and safety of this product have not been evaluated by the Food and Drug Administration. This product is not intended to diagnose, prevent, treat, or cure any disease."
As indirect as some of the answers may seem, it is essential to understand that CBD is very new to the US market, and even in that, each state has its laws and regulations to enforce.

These facts create an ambiguous information environment, with much future collaboration and work to bring clear consumer benefits. For more information on the evolving landscape and progress, please visit the FDA's website.
Created through a post-extraction purification process of the hemp plant, yielding a 99% pure CBD, which does not include any other cannabinoids.
An extract that contains CBD and other cannabinoids, including THC. Full-spectrum will be hard to find on retail shelves unless the THC's tested level is under 0.3%.
An extract that DOES NOT contain THC, but does cover the spectrum of minor cannabinoids (CBD, CBG, CBN, CBA, etc.), terpenes, flavonoids, and other natural parts of the hemp plant.

Is it better to use broad-spectrum or isolate?

HH ~ The decision to use broad-spectrum or an isolate is up to the individual; however, there are generally two schools of thought. Some feel CBD isolates provide the best targeted benefit, and others think the support of minor cannabinoids offers maximum benefit.


Which has proven most effective?
HH ~ An excellent question, without an absolute answer to my knowledge. In conversations with a manufacturer of CBD isolates, academia nor any other manufacturers have released studies to prove greater efficacy of either the isolate or broad-spectrum CBD.


In skincare, is 500 mg CBD more efficient than 20 mg?
HH ~ In my opinion, the quantity per dose initially came about to help market products and validate the CBD's existence in a product. For instance, a company could claim 'with hemp oil,' but not necessarily have any CBD present in their product.  
Beyond marketing and claims validation, "dose" typically indicates the amount of CBD per container and not per application. Persons interested in calculations take into account the concentration of the CBD ingredient in the final formulation.  


The Food & Drug Administration (FDA) has warned companies to stop selling CBD products they claim are intended to prevent, diagnose, treat, mitigate, or cure serious diseases such as cancer, Alzheimer's disease, psychiatric disorders, and diabetes.
Is there a maximum level where it is no longer beneficial?
HH ~ Academia, manufacturers, and brands have not come forth with certain and public information to indicate use level statements evidence to claim max use level benefit. Without this information, we honestly do not know.



---
Hayley Hoffman is the founder and CEO of Dandi Day, a conscious beauty firm curating beauty Industry insights for product creators, bridging ingredient companies doing good for the planet, and brands that have the reach to create change one person at a time. She shares her almost 20 years' experience in the industry and a keen sense of the market to build a conscious community within the beauty industry to be the solution for our world's pressing needs.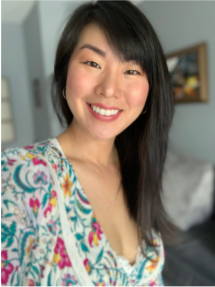 ---
Our selection of CBD skincare

Collagen Boost Serum with 30mg CBD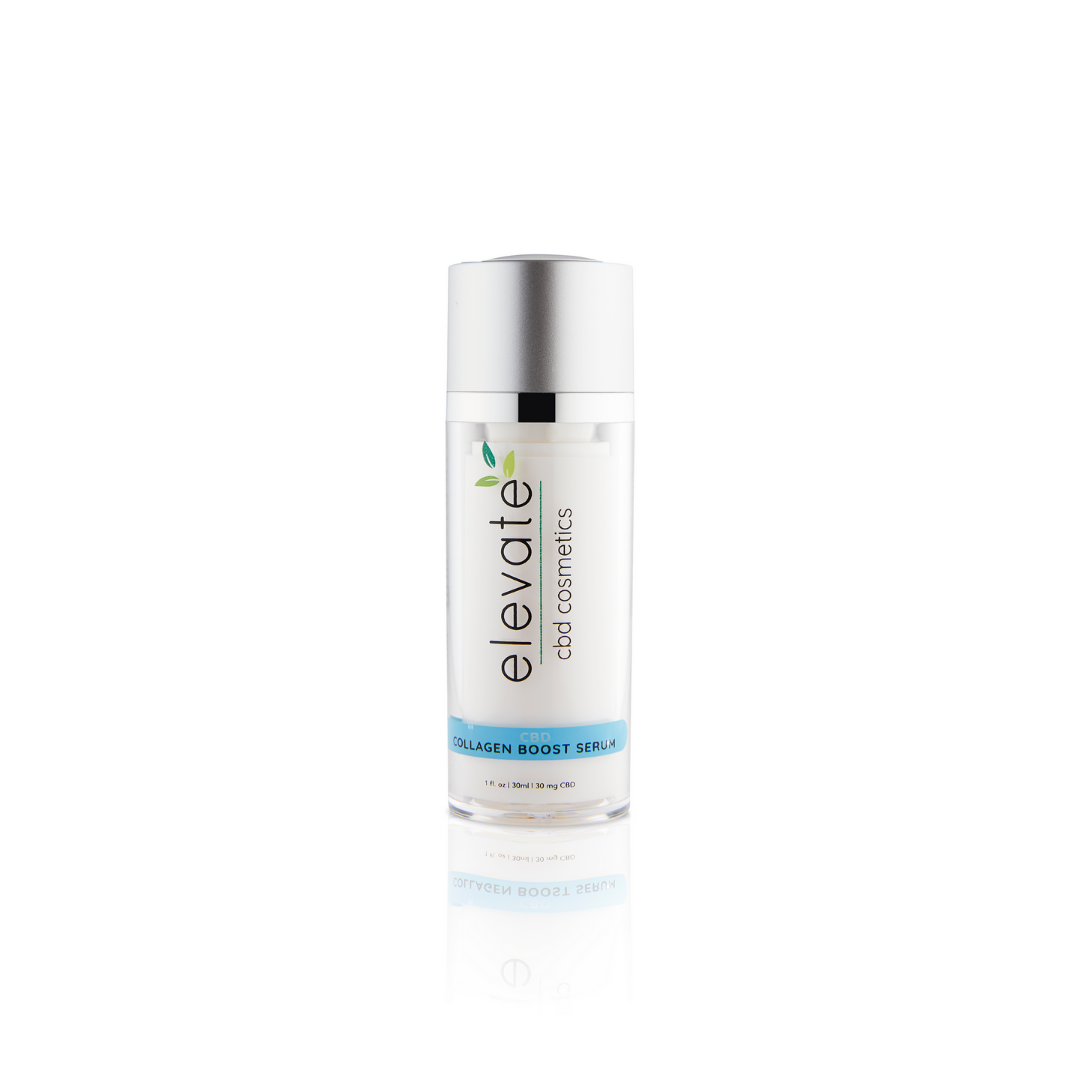 Formulated with CBD Isolate, CBD Collagen Boost Serum reduces fine lines, restores elasticity, diminishes dark spots, plumps and moisturizes, improves skin clarity and brightness, rejuvenates skin, soothes sunburn.
High Luxe Illuminating Serum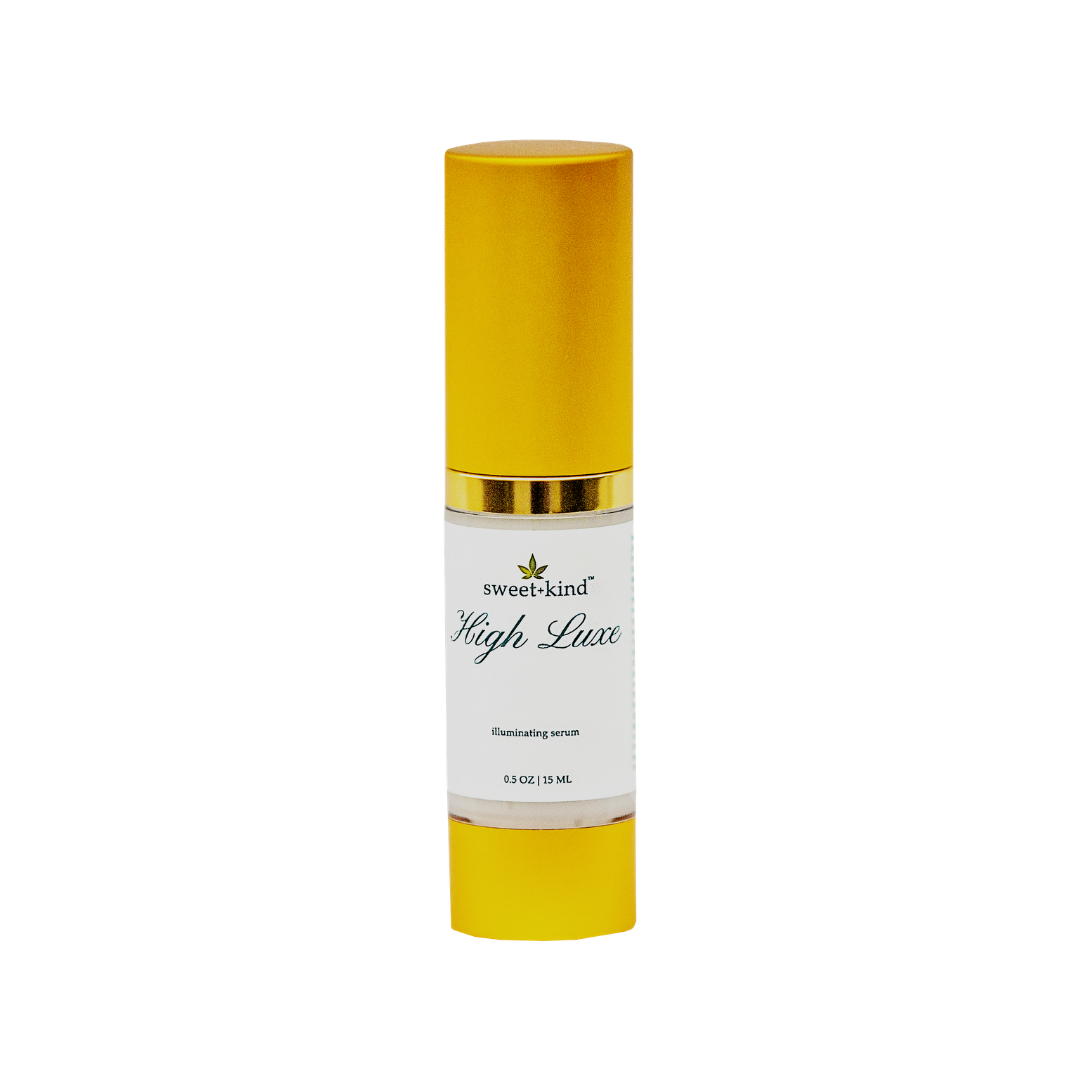 This creamy and lightweight serum has some powerful active ingredients to get you glowing: Acmella flower, known as "Nature's Botox", Vitamin A to speed cell turnover, Vitamin C to help with dark spots, full spectrum hemp extract (CBD), Vitamin E, Green Tea, Neroli Oil.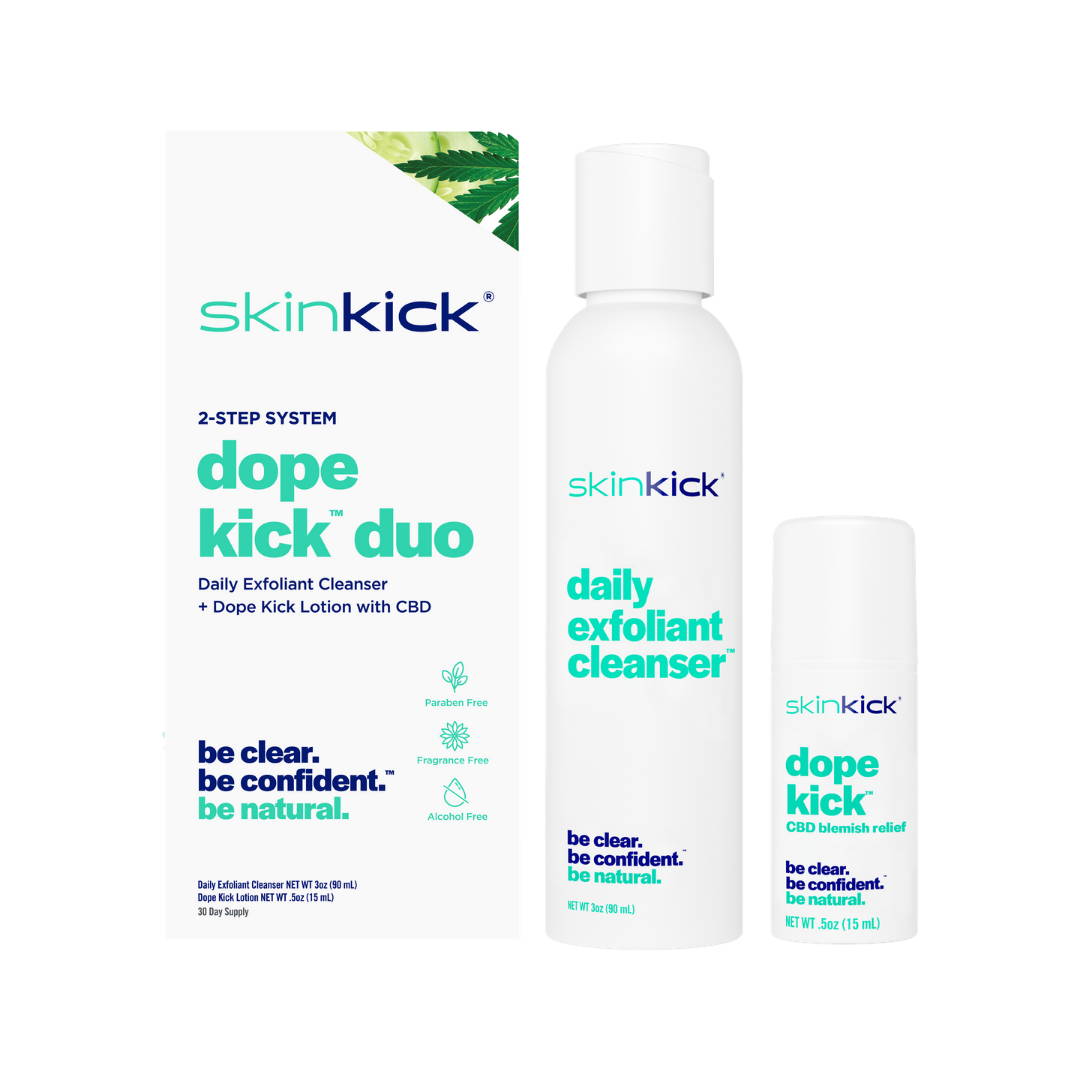 The 2-step Dope Kick™ Duo system uses powerful plant extracts and a CBD boost to clear blemishes, reduce the appearance of redness, relieve discomfort, and soothe stressed skin.
3 floz (cleanser) + 0.5 floz. (lotion) $49.00
Due to limitations coming from the Shopify platform, we are not allowed to carry CBD skincare on our site.
We are directing traffic to each brand's website if you want to shop their products. We are very sorry for the inconvenience but there is nothing else that we
CBD and pain: an extract from an article published in SELF
The most common medical reason for which people report using CBD is to manage chronic pain, followed closely by managing arthritis or joint pain. But does it actually work?
When the National Academies of Sciences, Medicine, and Engineering evaluated decades of cannabis research, they concluded that "in adults with chronic pain, patients who were treated with cannabis or cannabinoids are more likely to experience a clinically significant reduction in pain symptoms."
But that's not quite as exciting for CBD as it sounds: "We don't know cannabidiol's effects on its own," says Ziva Cooper (1), who was part of the National Academies committee that put together this report. "[The conclusions about cannabis and cannabinoids] were based on what we know about THC or THC plus cannabidiol."
In fact, the most compelling research they found for using cannabinoids for pain came from a large review and meta-analysis published in JAMA in 2015. For the study, researchers looked at results from 79 previous studies of cannabinoids and various medical conditions, including chronic pain. However, of those studies, only four involved CBD (without THC)—none of which were looking at pain. So although we might assume that CBD is doing something to help address pain—according to the studies involving the whole cannabis plant—we don't have great evidence to prove it.
"It might be that cannabidiol by itself is helpful for pain, but at this point we don't know that," Cooper says.
The studies we do have about CBD for pain are all animal studies. For example, in a 2017 study published in Pain, researchers gave rats an injection into one of their knee joints to model osteoarthritis. Rats then either received doses of CBD or saline directly into an artery in the knee joint. Results showed that, after receiving CBD, rats showed less inflammation in the joint area and fewer pain-related behaviors (like shaking or withdrawing the affected paw or not being able to bear weight in that paw) compared to those that received saline.
Another study published in 2016 in the European Journal of Pain also looked at arthritis in rats but did so with a topical formulation of CBD. After the rats received an injection into one knee joint to model arthritis, they received a gel that contained either 10 percent CBD (in four different total amounts) or 1 percent CBD (the control) on four consecutive days. The gel was massaged into the rats' shaved backs for 30 seconds each time.
Then the researchers measured the inflammation in each rat's knee joint, the level of CBD that made it into their bloodstream, and their pain-related behaviors. They found that the rats that were given the two highest doses of CBD showed significantly lower levels of inflammation and lower pain behavior scores compared to those that got the control. The two lower doses didn't show much of an effect.
But if you're reading this, you are probably not a rat, which means these results aren't directly applicable to your life. Although we know that rats do share much of our physiology—including CB1 and CB2 receptors—these studies don't really tell us if humans would have the same results with CBD.
"There's really no substitute for doing proper human studies, which are difficult, expensive, and ethically complicated," Dr. Tishler says. And we simply don't have them for CBD and pain.
(1) Ziva Cooper, Ph.D., research director of the UCLA Cannabis Research Initiative in the Jane and Terry Semel Institute for Neuroscience and Human Behavior and the department of psychiatry and biobehavioral sciences
Sign up to hear about the latest news and exclusive offers
---