AMAZINGCOSMETICS
The pros secret to undeniable coverage and AMAZING skin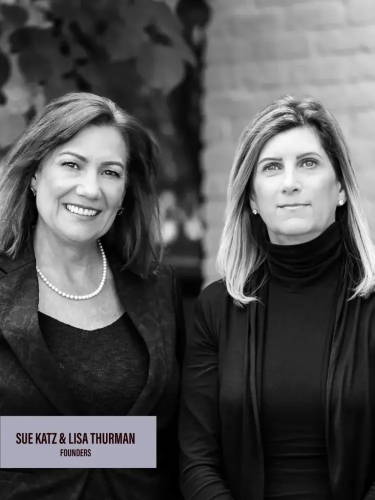 Our mission, at AmazingCosmetics, is to help women, just like us, feel beautiful and confident in their own skin. From dark circles, blemishes and dark spots to uneven skintone, our products tackle issues that women face throughout the various stages of their lives. From young makeup fanatics that are obsessed with contouring, to women in their 30's and 40's who wish to brighten their complexion and fight the signs of aging, to women over 50 looking for ways to increase collagen and hide fine lines and wrinkles. Our products speak to all of them.
Sue Katz and Lisa Thurman always believed a little concealer could go a long way. Challenged to find a concealer that provided solid coverage without looking cakey, they set out to make their own, leading to the creation of their game-changing AMAZINGCONCEALER. Known for its undetectable coverage that could outlast the longest days on set, AMAZINGCONCEALER rapidly achieved cult status among pro makeup artists and celebrities. From the Pros and Hollywood's A-List to Social Influencers and everyday makeup lovers, our cult favorite products are the trusted secret weapon in everyone's makeup bag. From day one, we have focused on creating products that give you a flawless radiant complexion without the look of makeup and above all, work as hard as you do, day in and day out. We formulate each and every one of our award-winning concealers, primers and foundations with only the highest quality and most innovative skin-nourishing ingredients, so your skin not only looks but feels Amazing.
Showing items 1-10 of 10.