SUNIA K.™ COSMÉTIQUES AUTHENTIQUES
Be at Ease with an Elixir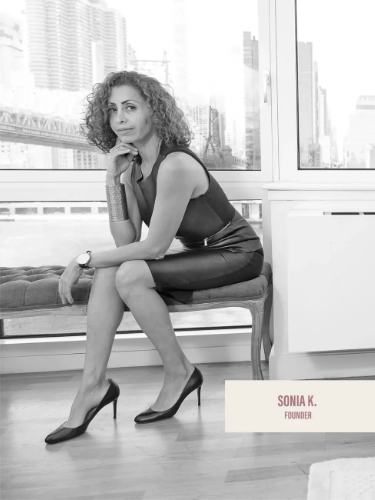 Sonia's mission through Sunia K.™ is to share Sabrah to help people like her be at ease with themselves & help her hometown community in Tunisia.
She first learned new about cactus seed oil in 2008 while living in Montreal with its harsh winters, trying to heal from the worst outbreak of psoriasis. Growing up in Tunisia, the rich antioxidant prickly pear fruit ( also known as Desert Figs, Cactus Figs) is an abundant cactus eaten during the summer to stay healthy and hydrated. The best quality of it came from her childhood area. She knew before that a distant relative was working on seeking oils in the Prickly Pear seeds in her childhood home. He created a cold-press machine in Germany, specifically for the purpose, and has analyzed the composition of the cactus oil. She started to use it and fell in love with it.
Sonia has learned to manage the p soriasis and be at ease with her self. Sabrah, the luxurious skincare oil , has helped her skin condition, has simplified her skincare rituals and allows her to personally attest to Sabrah's high performance. .