Caring for Combination Skin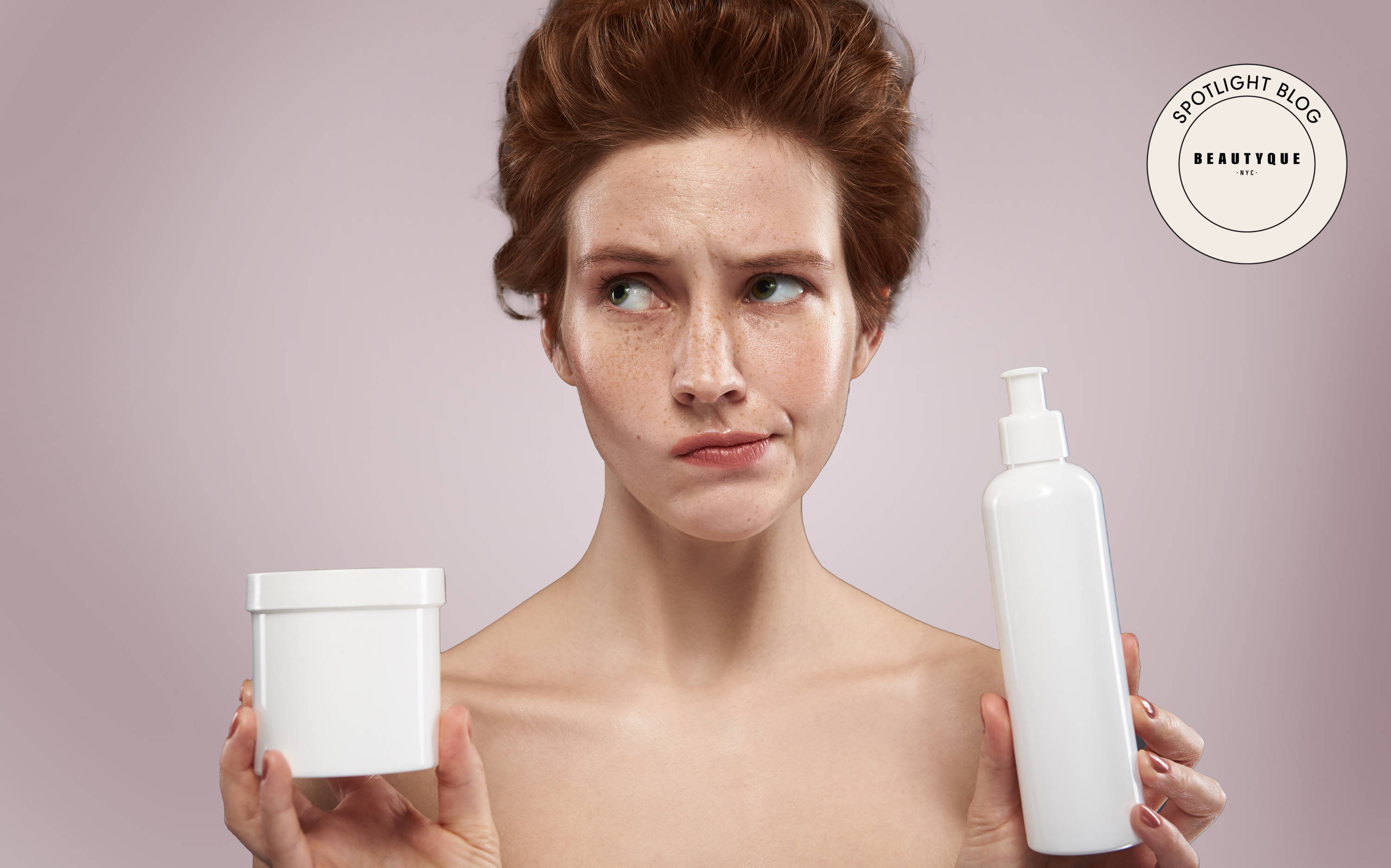 We all know there are many different skin types — normal, dry, oily, sensitive, acne-prone, you name it. But what if your skin falls into more than one of these categories? What if some areas get oily, but others are dry as the desert? If that's the case, then you have combination skin.
Well, what is combination skin?
Combination skin is exactly as it sounds! It means that your skin is a combination of two or more different skin types. You may have a super oily T-zone, but your cheeks are dry and flaky. Your face may feel dry to normal when you wake up, but by the end of the day, your oils are breaking through your makeup. Having combination skin is extremely common, but it can be hard to find the correct skincare routine when different parts of your face have completely different needs.
When someone has combination skin, it is most common that they experience an oily T-zone (the center area of your face that creates a "T" shape — above the eye area and between the brows, down the center of the face including the nose and chin) and dryness on the rest of their face, like the cheeks and forehead. To take care of combination skin, it's all about balance. You'll need to find products that either work universally for all your different skin concerns, which can be pretty tricky — or, you'll need to customize your regimen and apply different products to different areas to address your specific skin concerns.
If the above sounds like you, don't worry — we're here to help! You'll want to apply oil-absorbing, mattifying products to the oily T-zone. Choose something lightweight, like a gel moisturizer. A good tip is to look for products that specifically indicate that they are ideal for oily to combination skin types! We highly recommend the LIFT + MOISTURIZE Daily Cream from LiftLab Skincare. It has a lightweight, gel-cream texture that locks in moisture without a sticky or tacky residue, is non-comedogenic, and is ideal for all skin types, especially those with combination to oily skin. It's perfect for those oily areas like the T-zone!
For the dry areas, you'll want to use thicker, emollient, hydrating products. We recommend the Hydramuse Organic Comforting Cream by Kadalys —it's formulated to replenish dry, dehydrated skin, soothe the feeling of tightness, and keep the skin moisturized and nourished for a full 24 hours. Another great option for your dry areas is the Hydra No.1 Creme by Yon-Ka Paris. It's enriched with vitamins to soothe dehydrated, dry, and sensitive skin and create a soft, supple, plumped complexion. Exactly what your dry areas need!
Having combination skin can definitely be tricky, but don't worry. It's all about finding the right products that balance out your skin and address your different needs. Can you still use products all over your face, in both your dry and oily areas? Absolutely! Just make sure they're labeled as suitable for ALL skin types, and are formulated with high-efficacy ingredients that will deliver benefits for both your oily and dry areas. In time, we're confident you'll find just the right skincare routine for your combination skin, and be looking fierce and flawless!
---