Clean Beauty: What Does It Really Mean?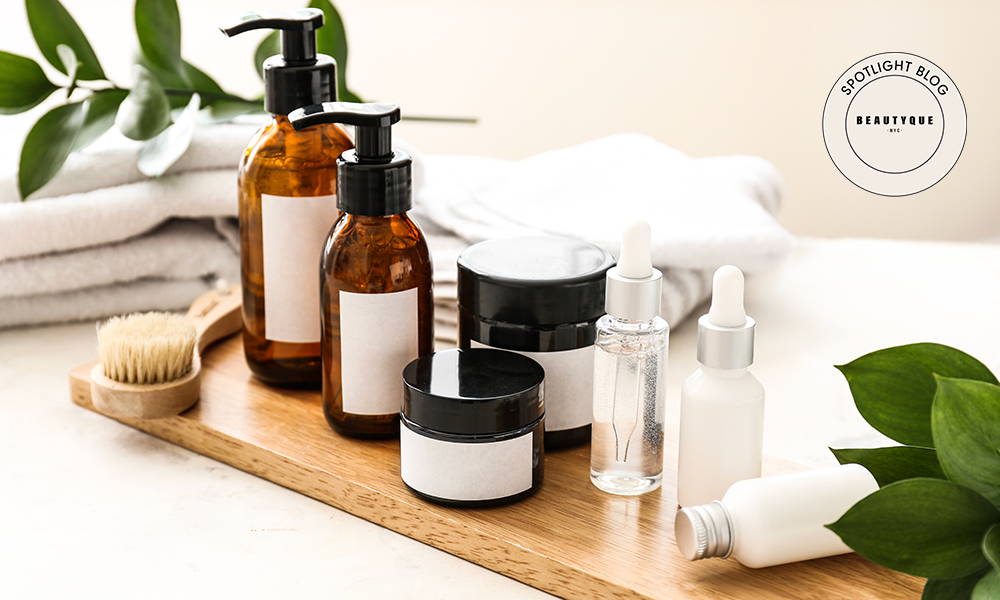 What is clean beauty?
The phrase "clean beauty" has become quite the buzzword, especially within the last couple of years. Many new clean beauty brands have been emerging, influencers are doing more clean beauty reviews than ever, and longtime existing brands are racing to hop on the clean beauty trend. Sure, clean beauty sounds great — but what exactly does it mean, and what makes a brand or product qualified to be considered clean?
There are a lot of factors that might contribute to a beauty brand being considered "clean." Clean beauty products are made with both people and the planet in mind. They are formulated with only safe, non-toxic ingredients that won't cause harm to the user or the environment. Clean beauty products are commonly formulated without the use of parabens, phthalates, or synthetic fragrances. Although a product doesn't have to be all natural to be considered clean, they often contain a lot of natural or naturally derived ingredients. Clean beauty products are usually cruelty-free, and ethically sourced and sustainably produced. They often come in biodegradable, recyclable, or packaging.
In short, clean beauty means products that are good for you, and good for the planet.
A lot of brands make claims to be clean and sustainable. However, as consumers, it's our responsibility to do our research and ask — are these really clean beauty brands? We recommend always checking the ingredient list for a product before you decide to purchase. While it's ultimately up to you, most consumers who look for clean beauty products tend to avoid parabens, formaldehydes, phthalates, and other potentially harmful preservatives. We also recommend doing a bit of research on the brand to see what their mission and values are. If they test on animals, use an excessive amount of non-recyclable materials, or formulate their products with lots of preservatives, fillers, and artificial dyes and fragrances, they probably aren't considered clean beauty.
The good news is, at Beautyque, we do the background checking so you don't have to. We only work with brand whose core values align with ours — meaning they are environmentally conscious and only use safe, non-toxic ingredients.
If you're a clean beauty lover, you absolutely have to check out dome BEAUTY. They're the world's first 360° clean color cosmetics line, meaning everything they do is clean — from the packaging, to the product, to the tools used, to the brand values. dome BEAUTY features an expertly crafted collection of clean color cosmetics with a curated range of perfectly pigmented shades that harmonize with varying skin tones and undertones, all while providing long-lasting wear with incredible color payoff.
Not only are their products amazing, but we love them for their values. dome BEAUTY will always uplift, support and champion women and men in all they do while providing a unique 360° approach to clean beauty. You won't find a more beautiful, clean line of beauty products that is uniquely designed for you. (We recommend the Luminary Glow Powder Highlighter — it's clean, vegan and infused with hydrating oils to protect and condition your skin!)
There are tons of amazing, effective clean beauty brands out there. We couldn't be happier to see so many brands making an effort to help consumers and help the earth. We know there are thousands of choices out there, but at Beautyque, our goal is to make the selection just a little bit easier for you. That's why we curate a selection of clean, safe, ethical brands with products that really work. Especially if you're into clean beauty, make sure you explore our brands for all your clean beauty needs from makeup, to skincare, to sexual wellness, and more!
---