They Know Their Sh*t Expert Thought Piece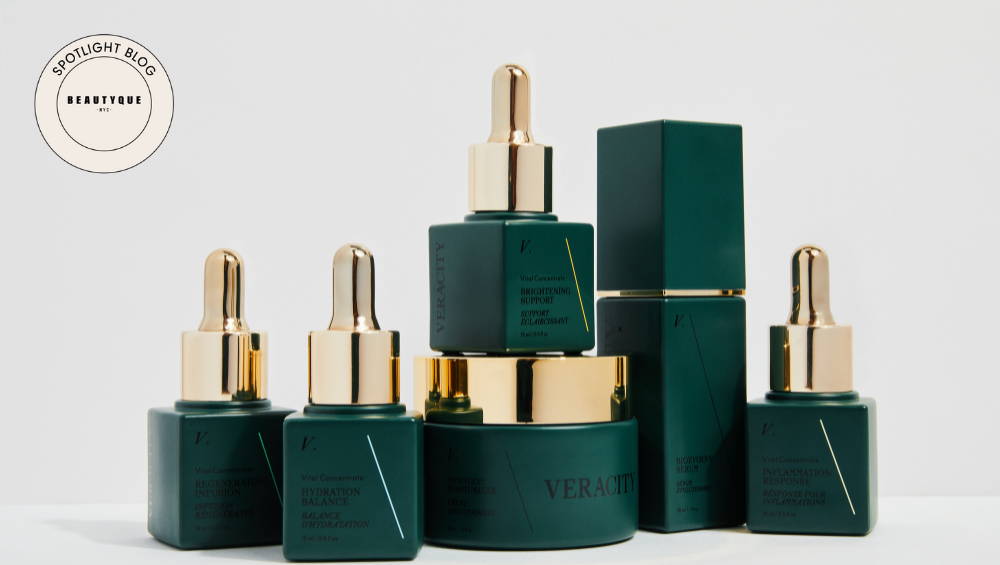 ---
Beautyque NYC works with a handful of amazing and inspiring founders who hold a unique story on what led them to create their indie brand in beauty and wellness. Each founder carries different upbringings, ideas, and inspiration implemented into their brand and this is where Beautyque comes along to share their journey with you. What better expertise knows their sh*t than the founder! In this segment, we are featuring one of our newest brands to the team - Veracity Selfcare! Veracity Selfcare is currently participating in our pop-up store in collaboration with Doors NYC. You are allowed to shop through their spread of products in person till October 5th, 2021. For more details on the event, visit our social platforms and our main website.
---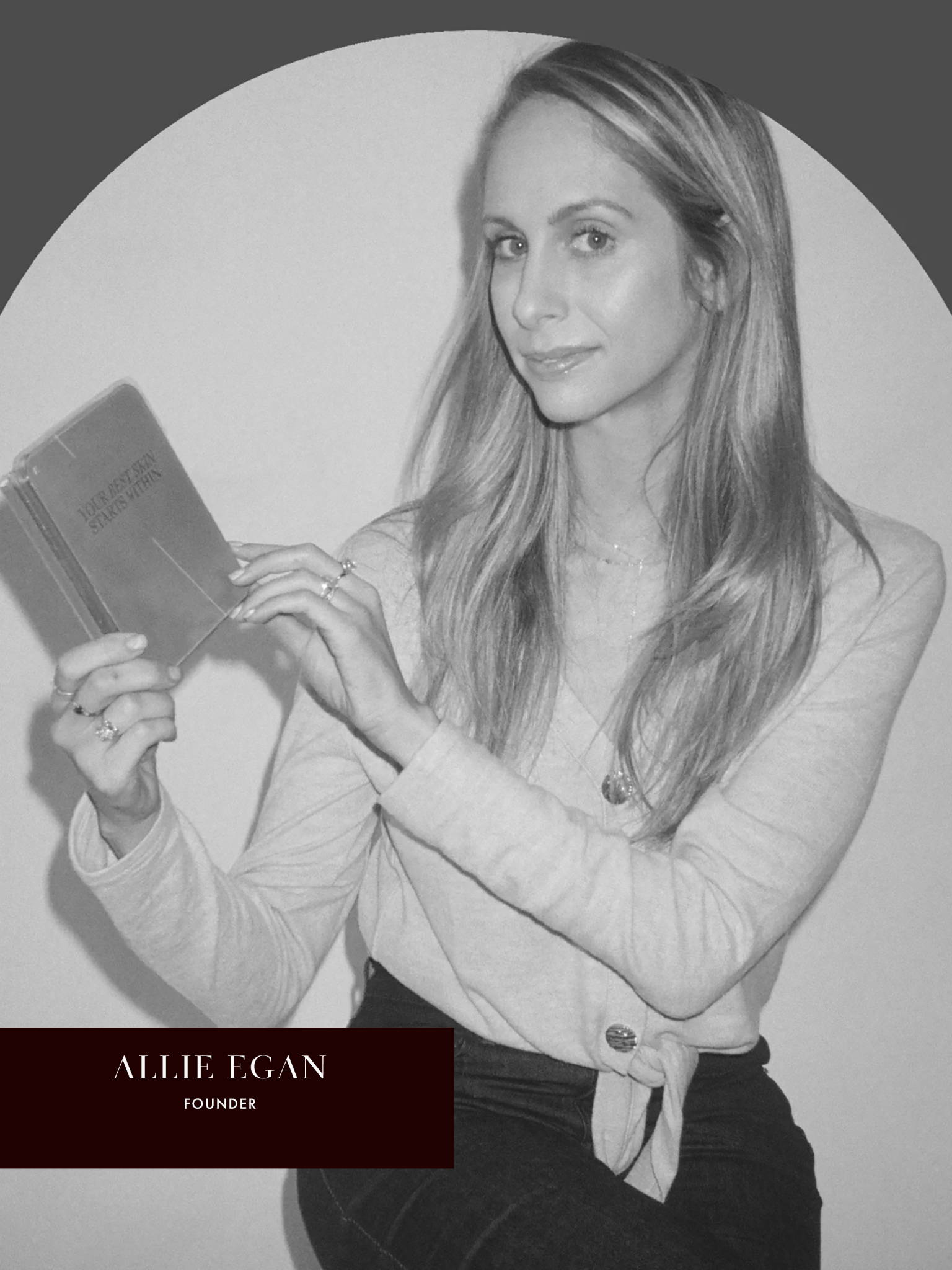 Allie Egan founder of Veracity began her career investing in consumer and beauty brands at L Catterton and has backed other healthcare businesses as a venture partner at Meridian Street Capital. She was previously the CEO of the fashion brand, Cynthia Rowley, and before that, she led product, e-commerce, and digital marketing teams at Estee Lauder's top brands, including La Mer, Clinique, and Origins. Allie is a graduate of the University of Virginia and holds an MBA with high distinction from Harvard Business School.
---
According to a short interview with Allie Egan, she states that "I was inspired to create Veracity after years of seeking answers about my own skin. Frustrated from trying to heal persistent dry patches on my face, my "aha moment" came when I was tested for fertility issues. Three years into my suffering, I learned that I had an under-active thyroid– which was the direct cause of my skin issues. That's why I founded Veracity: to give you the tools I didn't have, and the knowledge I believe all women should have. A solution that uncovers root causes of issues big and small, offers proactive steps forward, and puts you on a path to better skin and better health." Veracity skincare brings the power of a whole-health medical approach to the beauty and wellness world by helping women understand the connections between their hormones, skin, and overall health and creating products that are science-backed, hormonally safe, and extraordinarily effective. They use a precise scientific approach to uncover the hormones that are affecting your skin right now and offer products that are best suited to your unique biochemistry.
---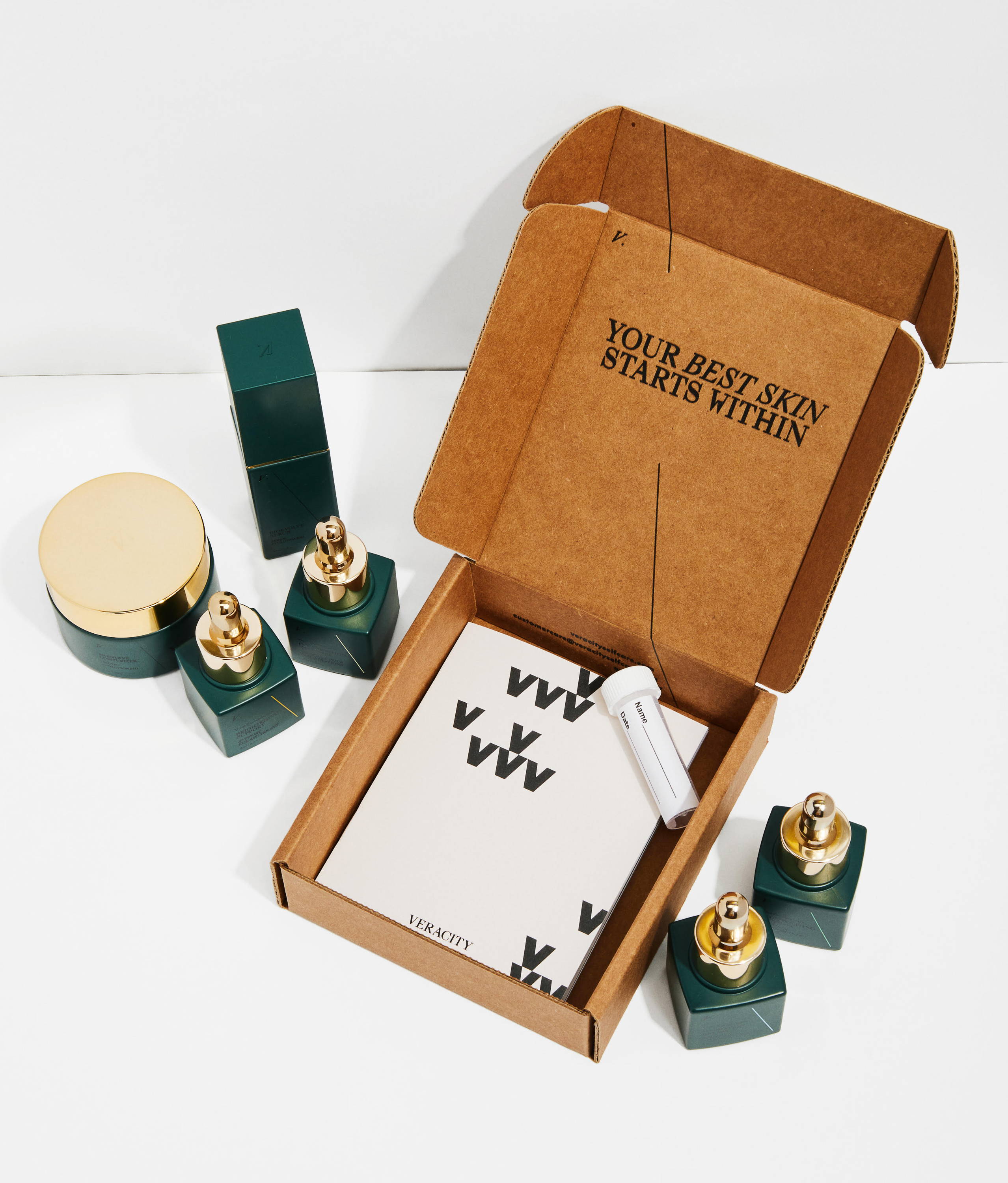 One of the products Allie curated for her skincare line is the Skin + Health Test; "testing eliminates the guesswork. Instead of choosing products based on self-diagnosis and skin type, our test measures biofactors scientifically proven to impact your skin. The data from your test results empowers care on a deeper level, that is right for you and your unique health for the long term. This unique product is beneficial to all. It will give you the information you need on how to take care of your own personal skin concerns properly."
---
At Beautyque, we introduce you to incredible small, independent brands who actually give a damn. And we believe that Veracity Selfcare brings something new to the table that will level up your everyday skincare routine. Beautyque connects with founders who connect with consumers on a deeper level when it comes to beauty and wellness. We are a community that relates to you. We work with brand leaders who can relate to your beauty flaws, issues, and concerns. Founders at Beautyque curate products that fit your needs on a realistic level and not to mention made with harmless ingredients.
All Veracity skincare products are cruelty-free, endocrine disruptor-free, fragrance-free, gluten-free, hypoallergenic, sulfate-free, and vegan. Their products obtain 101 safe ingredients which you can find on their "Ingredients Glossary" list.
If you are on a hunt for luxury skincare products yet contain an affordable price range, check out Veracity Selfcare on our website!
---
---