Ambient Sunlight and Environmental Aggressors

MORNING + EVENING CARE - UV
SKIN + HAIR


With summer now officially here and lockdown being lifted, we spend more time
outdoors and after so many weeks locked inside, our skin has become more sensitive to the sun than ever.
There are 2 types of sun exposure: the one that is intentional and that we are aware of, and the other one that we don't notice, made of short and sporadic moments when we're out and about. We might think it's nothing, or that our morning SPF helps, but these rays are nastier than we think, and the #1 cause of accelerated aging.
These 4 products will provide you with the right level of protection to help you go on with your day worry-free. Non toxic, contain only naturally-derived ingredients.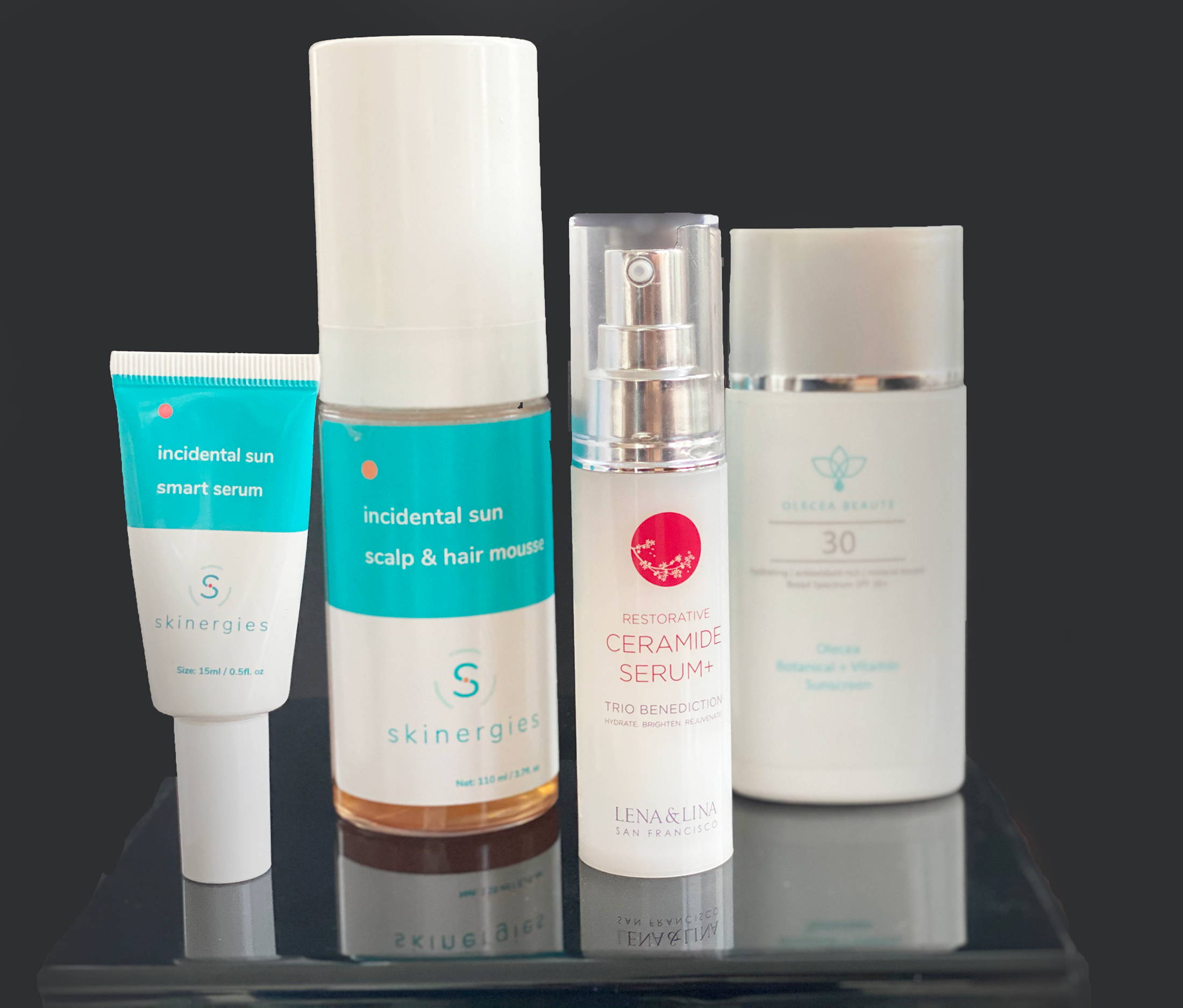 ---
Ambient sunlight & environmental aggressors: shop the selection