Managing the face mask part 1: face & lips

MORNING + EVENING ROUTINE
MAKEUP + SKINCARE


The face mask is about to become the new accessory we have to wear outside, or at least when we're outside surrounded by people.
But whatever mask you choose - paper, fabric or else - the big question is: how to wear makeup without having it smeared all over your face or on the mask? For some of you the question might even be: why would I even try to wear makeup?
If you decided that makeup was not an option anymore, this is totally fine, otherwise, the good news is: we found some nice, good quality and affordable makeup that stays on and resists the mask.
This "part 1" is about face and lips, and we'll soon have part 2 for eyes.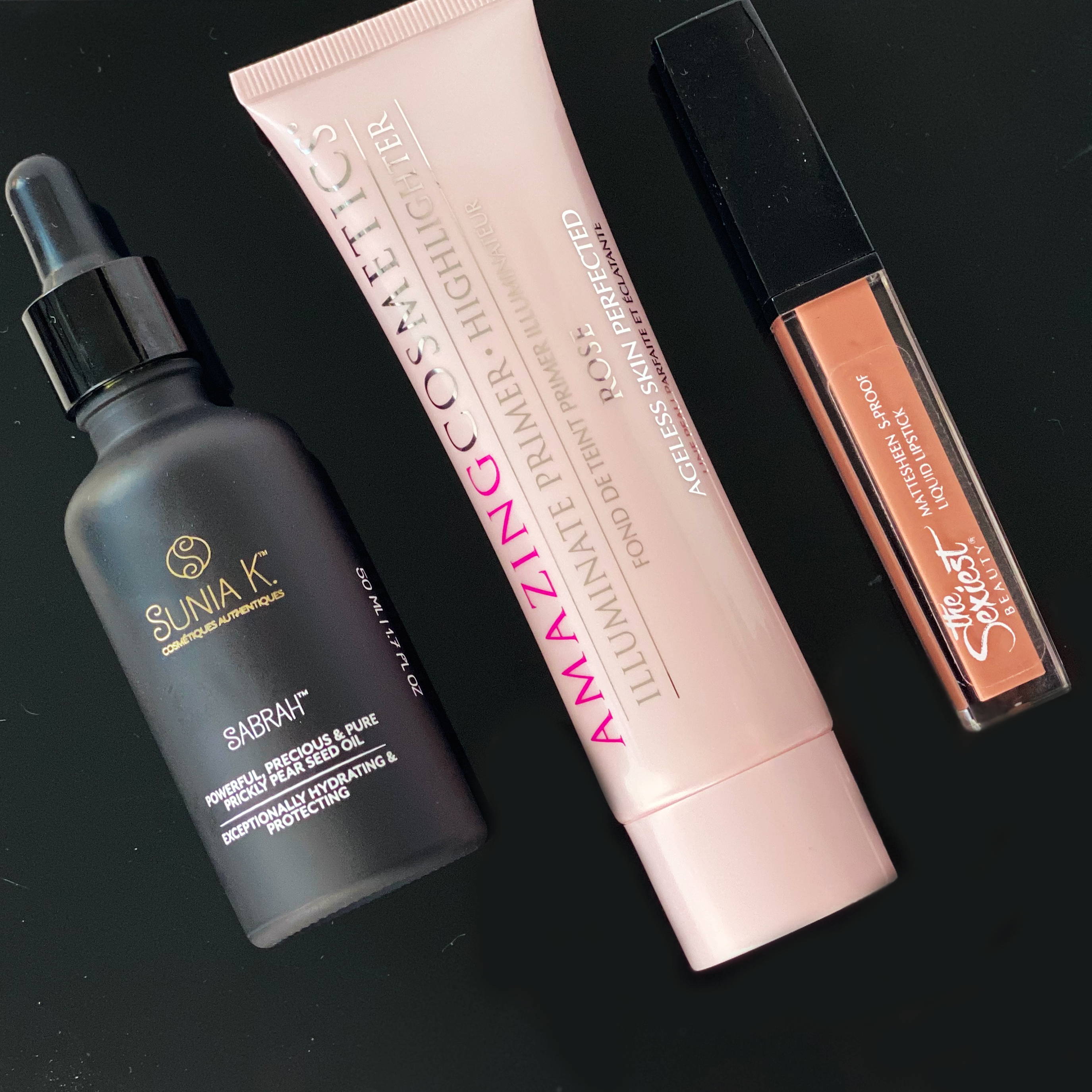 ---
COMPLEXION: Illuminate Primer + Highlighter by AMAZINGCOSMETICS - $35.00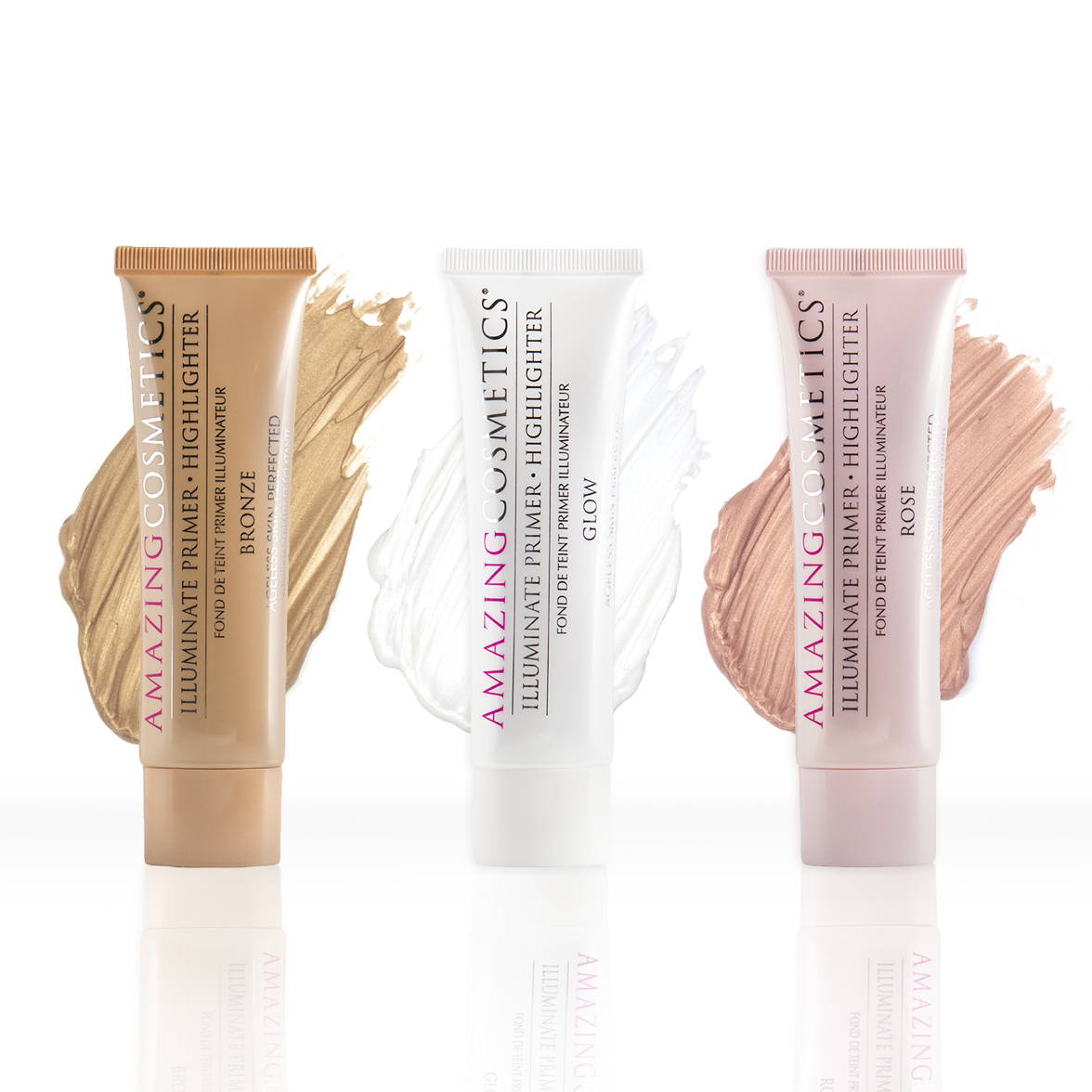 If you can't get out of the house (or show up on Zoom) without something on your face, Illuminate Primer + Highlighter by AmazingCosmetics is for you: this lightweight, water based formula is infused with Daisy extract and the perfect multitasker that will conceal all imperfections, fade the appearance of dark spots and instantly brighten your skin: this instant luminous glow will stay on all day, and won't smear all over the mask.
Why you'll like it: its multitasking approach offers many options, including wearing it alone for a sheer and natural glow; the 3 universal shades suit all skin tones; its affordable price
LIPS: Mattesheen S-proof Liquid Lipstick by The Sexiest Beauty - $21.00
Mattesheen S-Proof Liquid Lipstick from The Sexiest Beauty is... a matte liquid lipstick, but it's way more than that: it's a revolutionary non-drying transfer-proof formula, that lives up to its promises. It stays on your lips until you wipe if off with makeup remover or your Croon.
Why you'll like it: it's full of emollients (vitamin E and glycerin) that condition and retain lips moisture; the sponge allows for an easy and precise application. And more importantly, you'll like it because it will stay on all day, mask or no mask! You won't even feel it on your lips, but others will see it. It's available in 19 shades, from nudes to pinks, all sorts of reds and darkers shades.
SKIN CARE: Sabrah Prickly Pear Oil by Sunia K - $67.00 (0.5 floz) - $197.00 (1.7 floz)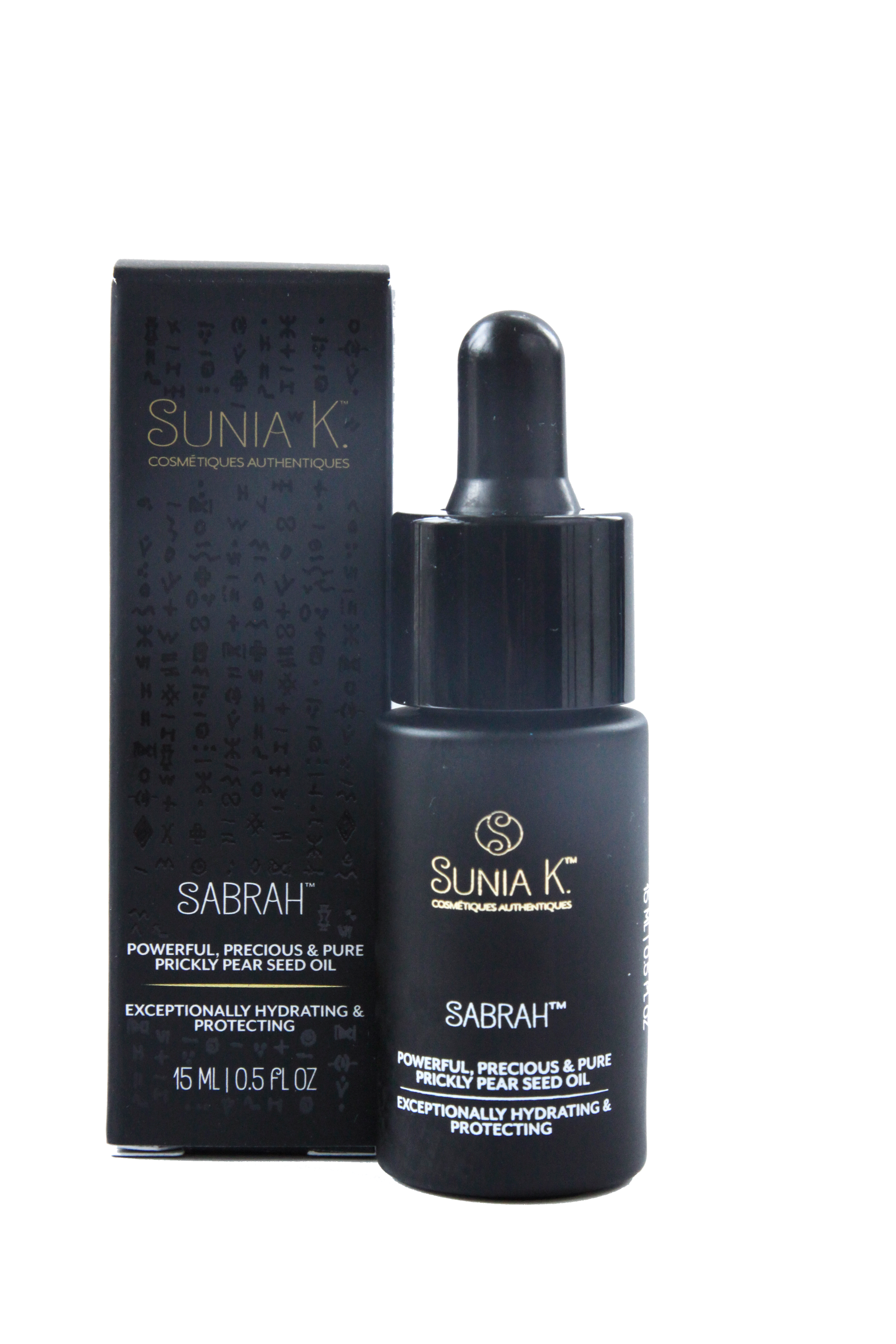 Wearing a face mask can cause irritation, increase skin's sensitivity, and leave it dry and reddish. After cleansing your face and removing all makeup (we recommend the reusable fiber by Croon) and dirt, a few frops of Sabrah by Sunia K directly on skin will restore damaged skin in no time. Sabrah is a multifunctional elixir derived from the Cactus seed oil, also called prickly pear. It is a unique natural substance containing the highest level of Vitamin E & Omega 6 as compared to Argan, Plum & Marula oil. Made with 100% pure, organic prickly pear oil.
Why you'll like it: this very onctuous, all natural oil penetrates and soothes skin immediately, leaving it soft and calm. You only need a few drops as it is very emollient, without leaving the skin greasy. Its fatty acids deeply restore irritated, sensitive and inflammed skin. Available in 2 sizes.
---
Managing the face mask part 1: the products