Radiance express combo: skin + teeth

MORNING ROUTINE
ORAL CARE + SKIN CARE



Staying at home doesn't mean we have time for everything, especially self-care related. Also because we might tend to neglect it: what's the point if we don't go anywhere and see anyone, right?
We selected 3 products that are super-duper easy to incorporate in the laziest self-care routine, while giving the impression you spent the day at the spa! Don't let the price refrain you, we're talking long term here, like 4-6 months of supply, and solid results.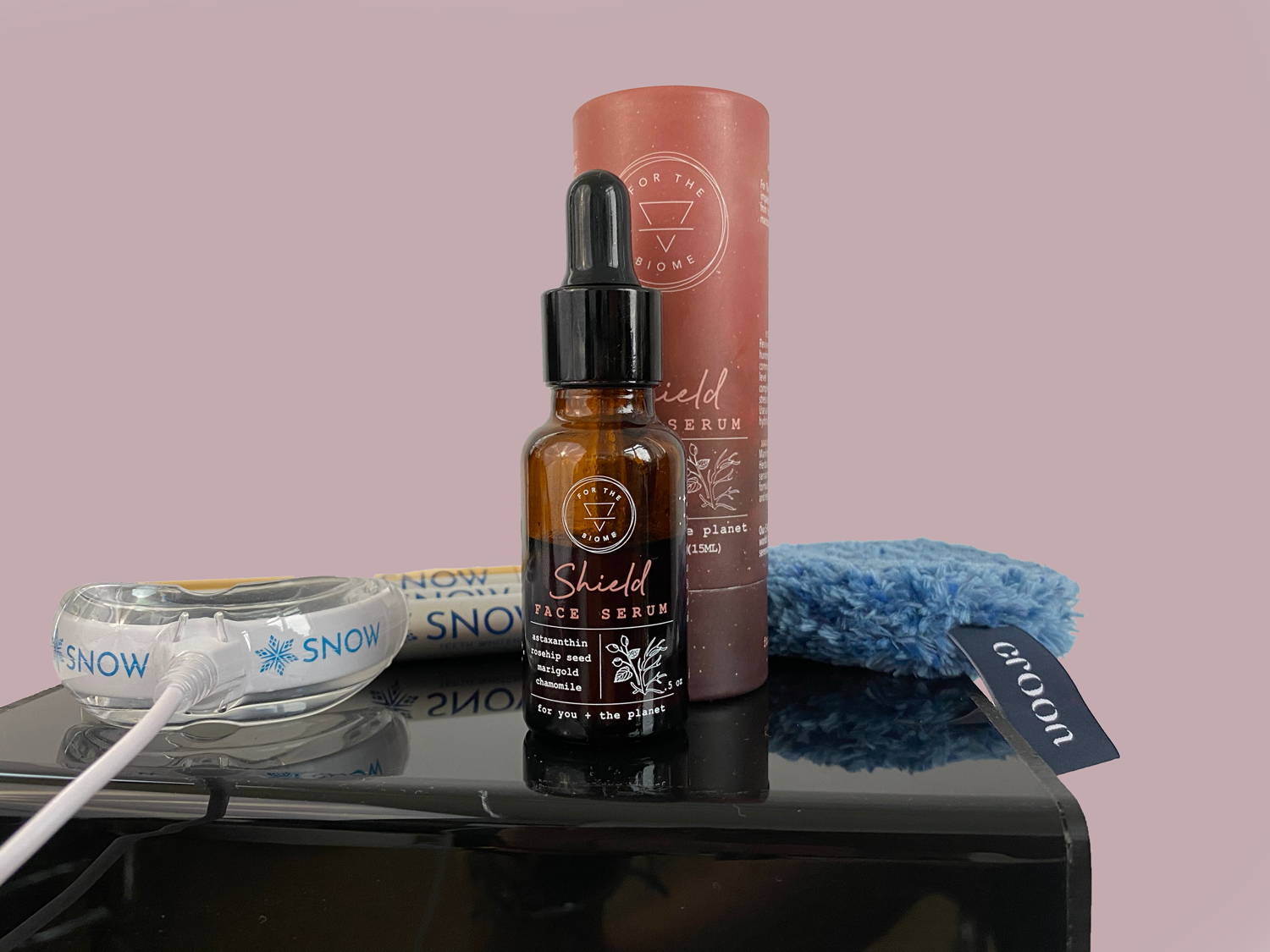 ---
STEP 1: TEETH WHITENING (9 minutes)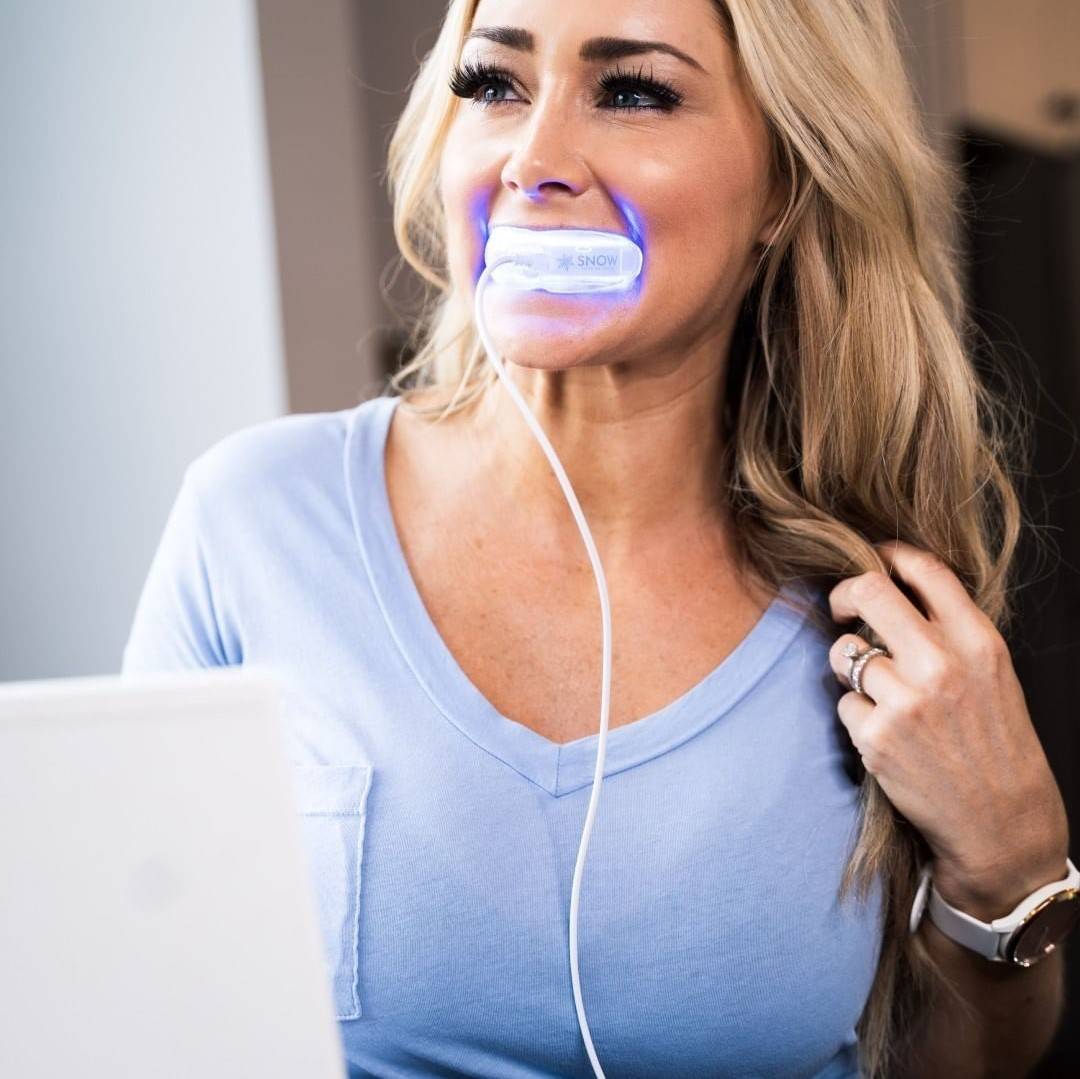 At Home Teeth Whitening All-In-One Kit - SNOW ($149.00)
The brand's tagline is: Get a celebrity white smile in as little as 9 minutes a day. And it's true!
The proprietary serum formula is engineered to be enhanced by proprietary LED technology to accelerate whitening. It targets stains and whitens deeply, while preserving the enamel. Works with braces, sensitive teeth, etc.
Why you'll like it: it's super easy to use (you plug it to your phone like a charger), you can absolutely do other things at the same time, and it delivers results.
STEP 2: FACE CLEANSING (2 minutes, during STEP1)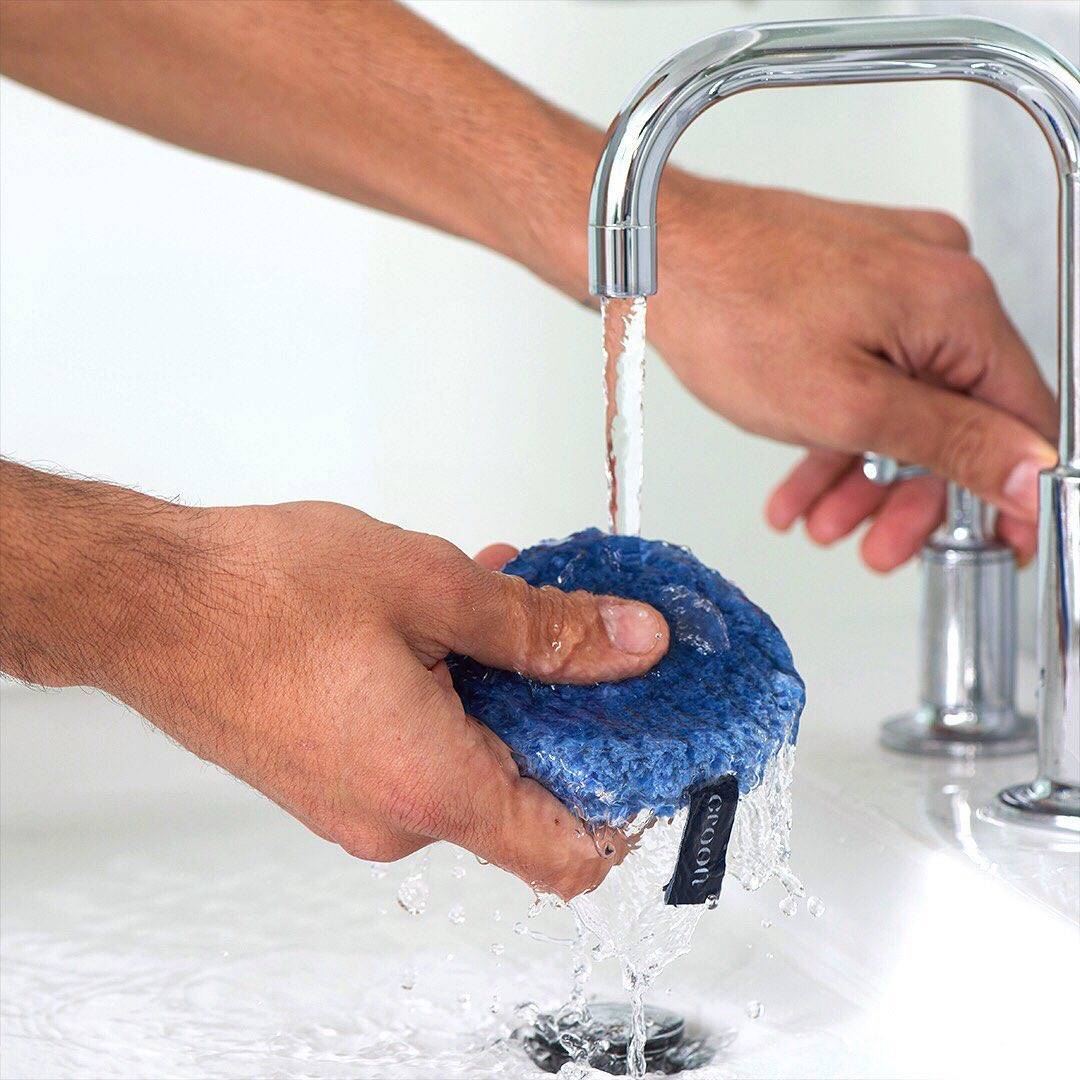 Starter Kit Cleansing - CROON ($29)
Forget disposable wipes and any sort of cleanser, you just need Croon's reusable fiber and a bit of water to wash your face and rid it of the dirt accumulated during the night (or the day, even make up). These microfibers are 100 times finer than human hair and designed with an exclusive composition of wedge shaped fibers that trap dirt and bacteria effectively with just water. Bacteria is released only once croon is washed with warm water and a gentle soap or detergent.
Why you'll like it: cleansing your face has never been easier, with only a sensation of frehsness on your skin, and no tension of any kind like after using some cleansers; washing your Croon takes 10 seconds, and it doesn't require any specific product or care. The kit comes with 2 pads so you can always have one ready to use. 2 fibers = over 6 months of cleanses!
STEP 3: GLOW UP! (1 minute)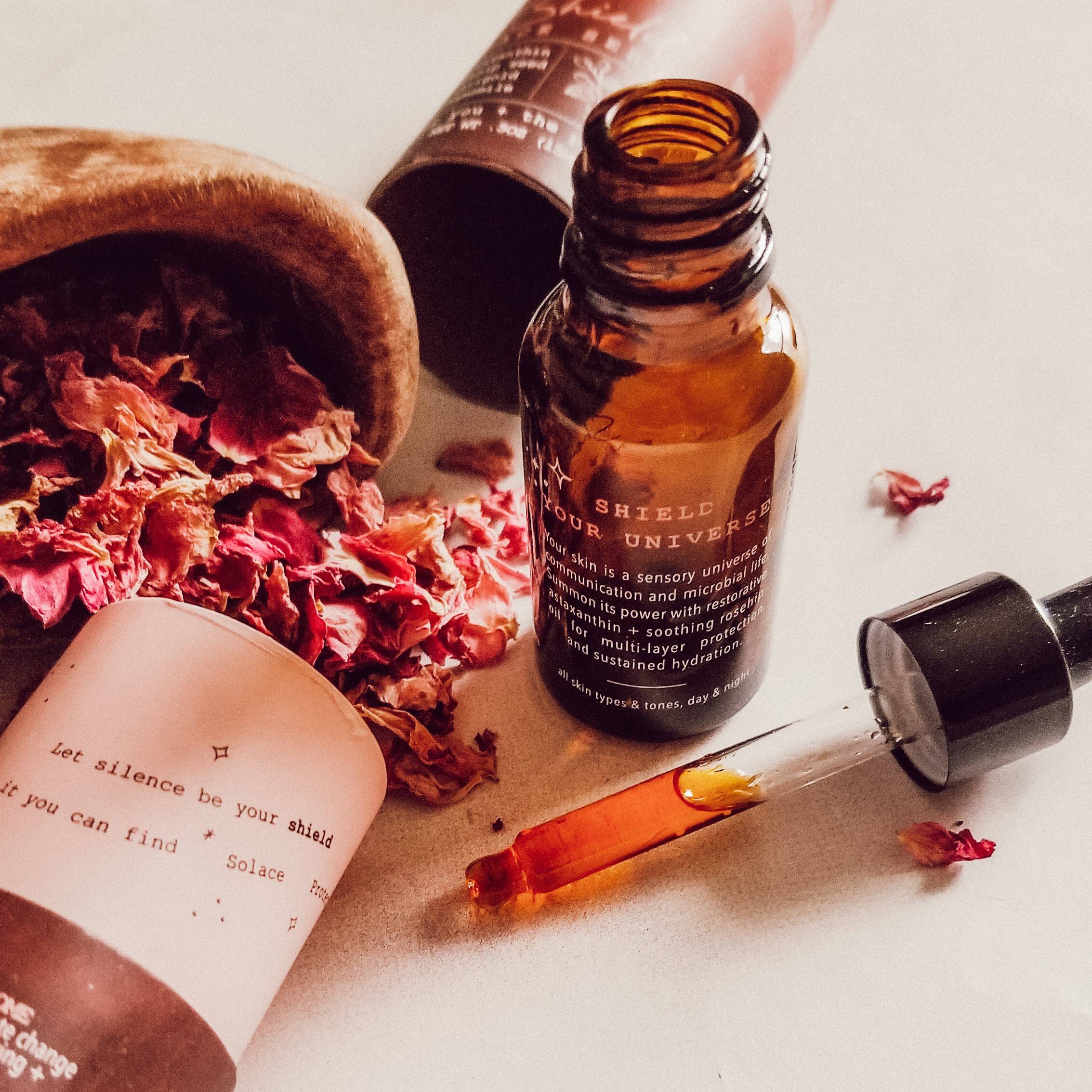 Shield Face Serum - FOR THE BIOME ($120.00)
This serum is packed with nature's strongest volcanic CO2 extracted actives, and is your skin's best friend: it helps keep a clear and smooth complexion, despite environmental stress and blue light radiation. A red glow upon application signals activation and quickly absorbs for a translucent, mattified shield.
Why you'll like it: its goldish color, its scent, its texture...: everything in this serum looks and feels authentically active and tells you it's good for you and your skin. And it's backed by some serious science, so it's real. The price is definitely worth the splurge, because you only need a few drops.
---
Radiance Express Combo: the products
---