Exfoliating cleansers

EXFOLIATION FOR THE FACE, LIPS & BODY

Cream - Pads - Powder - Fiber
The real secret to youthful-looking, radiant and glowing skin is cell turnover, we all know it, and exfoliation is the secret weapon when propely used and with the right products.
Generally speaking, exfoliation methods are broken into two categories: chemical and mechanical (or physical). Chemical exfoliation utilizes acids or enzymes to remove dead skin cells, while mechanical or physical exfoliation involves using a hard substance to manually remove dead skin cells. Besides brushes and similar tools, cleansers or other skincare products that contain microbeads, granules (jojoba seeds, ruby crystals, pumice and magnesium oxide crystals) or certain natural materials like ground fruit pits and seeds or crushed nutshells have an abrasive quality, and are considered mechanical exfoliators.
The big challenge of exfoliation is to preserve the skin's barrier and avoid stripping it from the hydrolipidic film that protects the epidermis. Damaging the skin barrier can actually be the cause of excessive dryness, acne outbreaks and all types of inflammation.
Our selection below is for the body, face and lips, with the right product for everyone.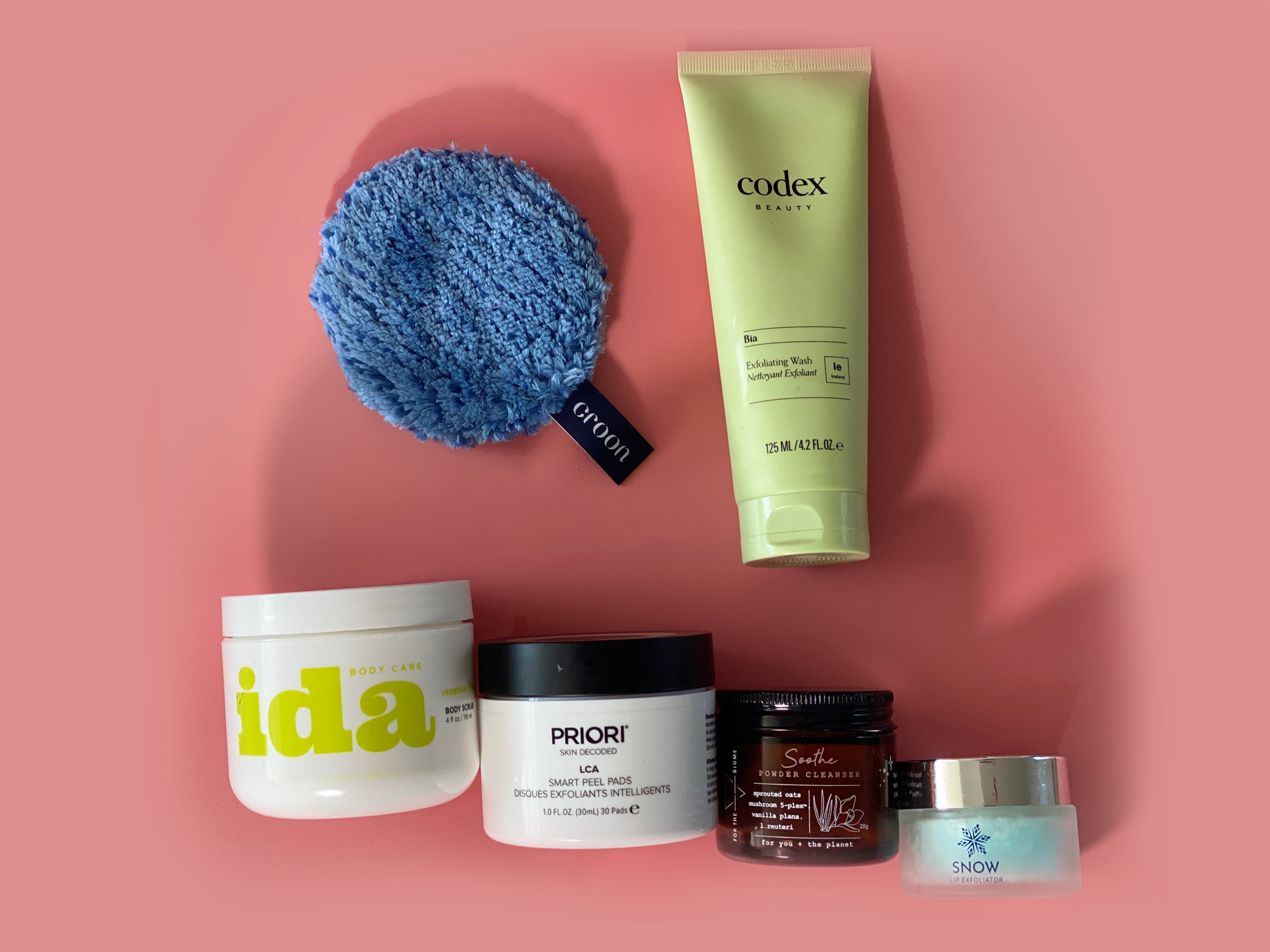 Liquid error (sections/collection-template.liquid line 35): internal