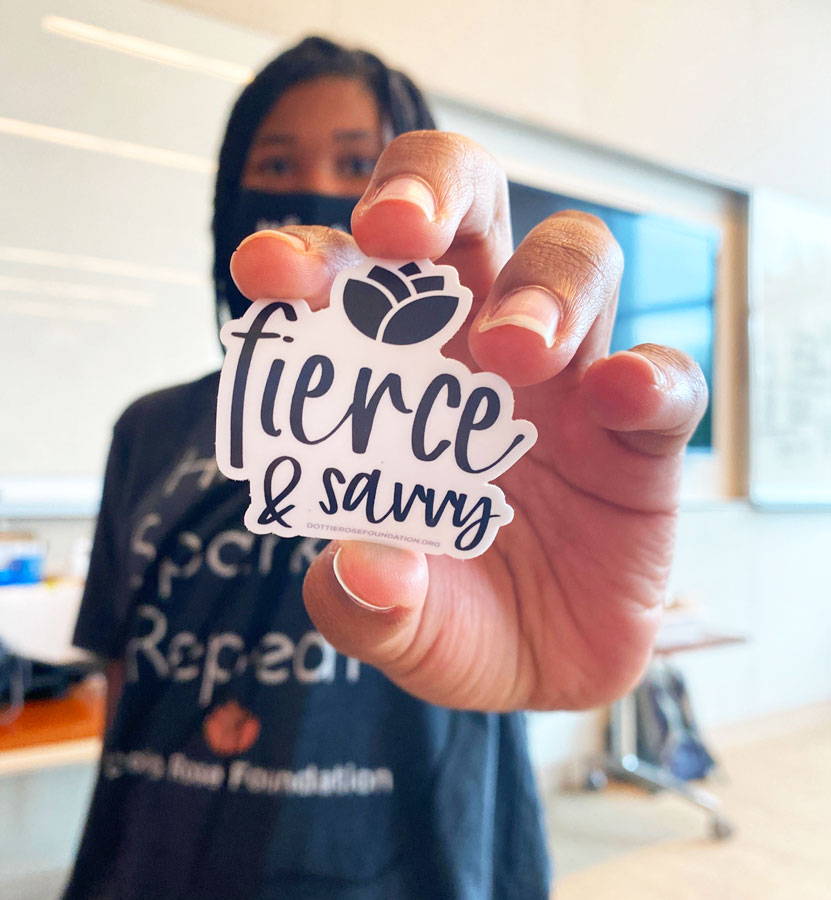 FOUNDATION'S NAME & WEBSITE
Technology is increasingly shaping our future and becoming more important in our daily lives. Once upon a time technology used to be something we chose to learn or play with – now it's role is central in almost everything we do. It encourages more girls to improve their technology skills to boost their own future. Increasing technology knowledge makes girls more competitive. Our programs offer hands-on experiential learning, so kids can develop the skill set they need and explore the areas of technology that excite them the most. Dottie Rose Foundation serves to connect the dots within the technology and computer science sphere to educate, support, and inspire the next generation.
Bubbles for Girls In Science
Starting October 11th, Beautyque NYC will add the Rose Quartz Soap to its virtual store and e-commerce website. The soaps will be sold at $15.00 and can be bought alone or as a complement to another purchase.
We are inviting our brands to also support the operation.
All proceeds go to the Dottie Rose Foundation and are used to fund science programs for young girls, with a focus on low income areas.
We want to launch the operation on October 11th, International Day of the Girl Child, and will keep it going through the holidays.
---
The Rose Quartz soaps were created during our Maker Collective camp where we explored the science of soap and how to then use technology to market and sell. Girls explored how to create a product, meet with local entrepreneurs, and created their own store to sell their products. We partnered with soap making expert LaTanya Curry of Bubbles & Reign (https://bubblesandreign.com) to lead the soap making experience. Our partnership continues as we created soaps to celebrate Dottie Rose with our Rose Quartz soap, exclusively for Dottie Rose.
Sorbitol, Propylene Glycol, Sodium Stearate, Sodium Laureth Sulfate, Sodium Myristate, Sodium Laurate, Butyrospermum Parkii (Shea) Seed Butter, Theobroma Cacao (Cocoa) Seed Butter, Mangifera Indica (Mango) Seed Butter, Titanium Dioxide.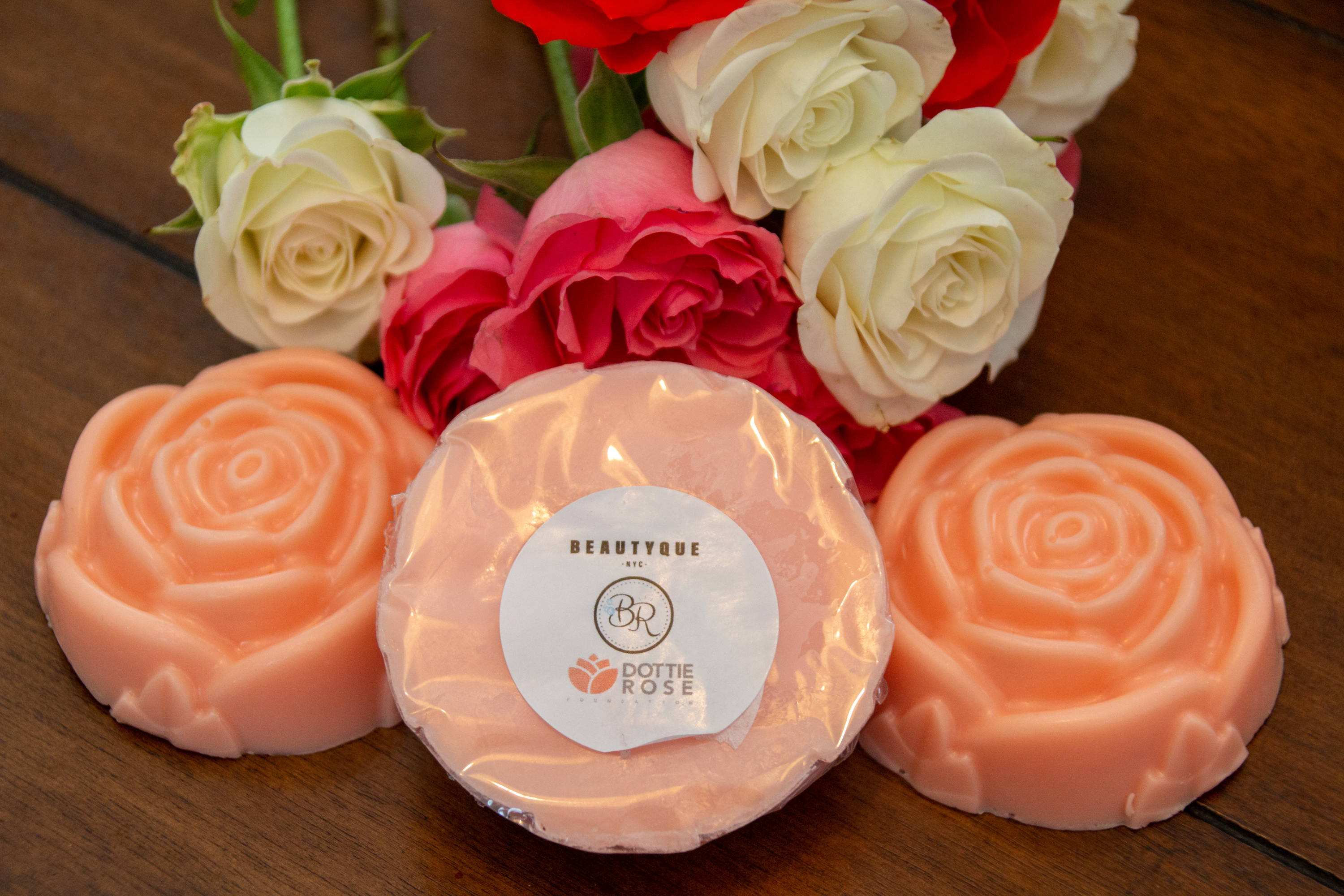 ---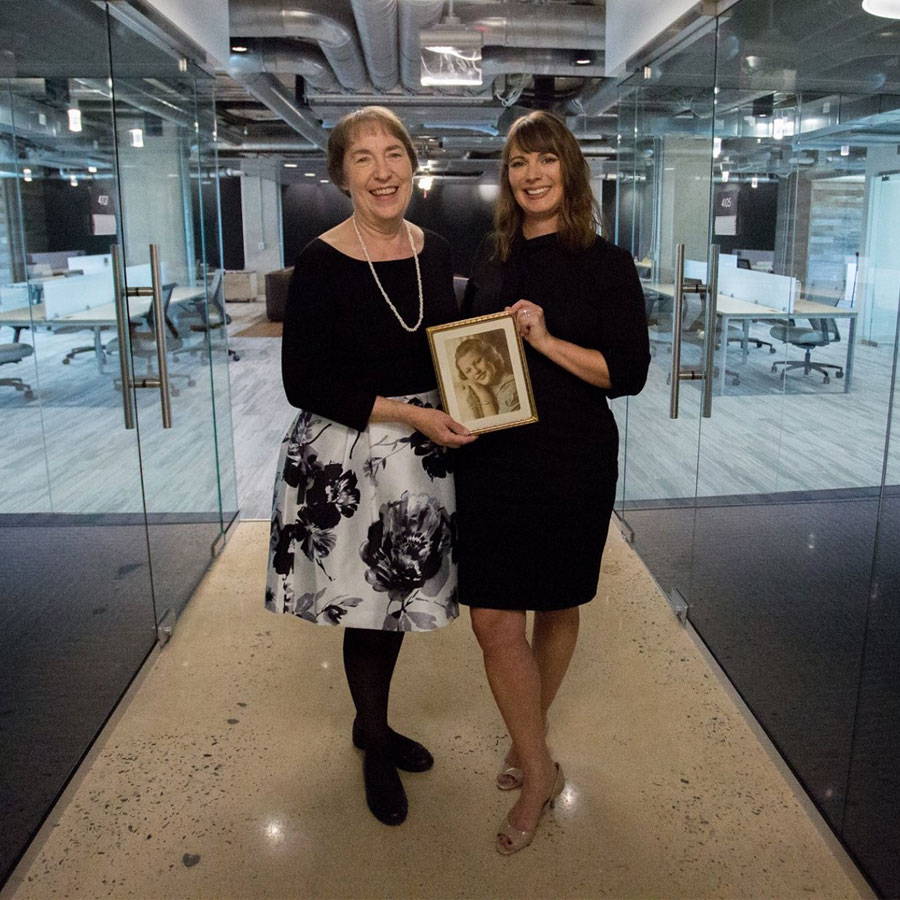 WHO IS DOTTIE ROSE?
By Dr. Sharon Jones, Founder
My grandmother, Mama D. (Dorothy Rose Moore) along with my Papa (Dwight Brewer Moore) are smiling. They both taught me the power of education along with my amazing Mom. Mama D. (Dottie) always said to love what you do, respect others, and give back to your community.
My non-profit Dottie Rose Foundation in her name brings her legacy to life each day. Her example of grace and selflessness drives me to create change in education. I am so proud of what we are creating in her honor for girls to find their voice in computer science and technology. My Mama D. (Dottie) danced her way into your life and brought a ray of sunshine with her and I hope that is what we can bring each time we work with girls. If she were here, she would be at every camp cheering us on and would say in her traditional slogan say "EEEEKKK that is just wonderful!"
Thank you for your support!
We - Sonia & Sylvie - met Sharon when she interviewed us for her radio show promoting women in tech. We immediately liked her, her energy, her positive attitude. When she told us about her foundation, we liked the idea and we offerred Sharon and LaTanya our help with this noble project.