Traveling Light for Beauty Junkies
I am sure many of you have traveling plans booked for this year's spring/summer season, and one of the most crucial necessities for a trip is your toiletry bag filled with your favorite makeup and skincare products. However, some of our products could surpass the TSA regulations if it does not follow the quantity of 3.4 ounces or less. But do not worry! Beautyque is here to help jet-setter beauty junkies on how to travel light!
If your items are 30mL or bigger, you will need to transfer your products into travel-sized friendly bottles/containers. Are you thinking of what I'm thinking? Amazon is the place to go! You can easily find good-quality toiletry sets that can be delivered to your doorstep or you can find them at your local drugstore. It is important to obtain if you wish to bring along your must-have beauty and skincare products that are not appropriate for TSA checkpoint.
---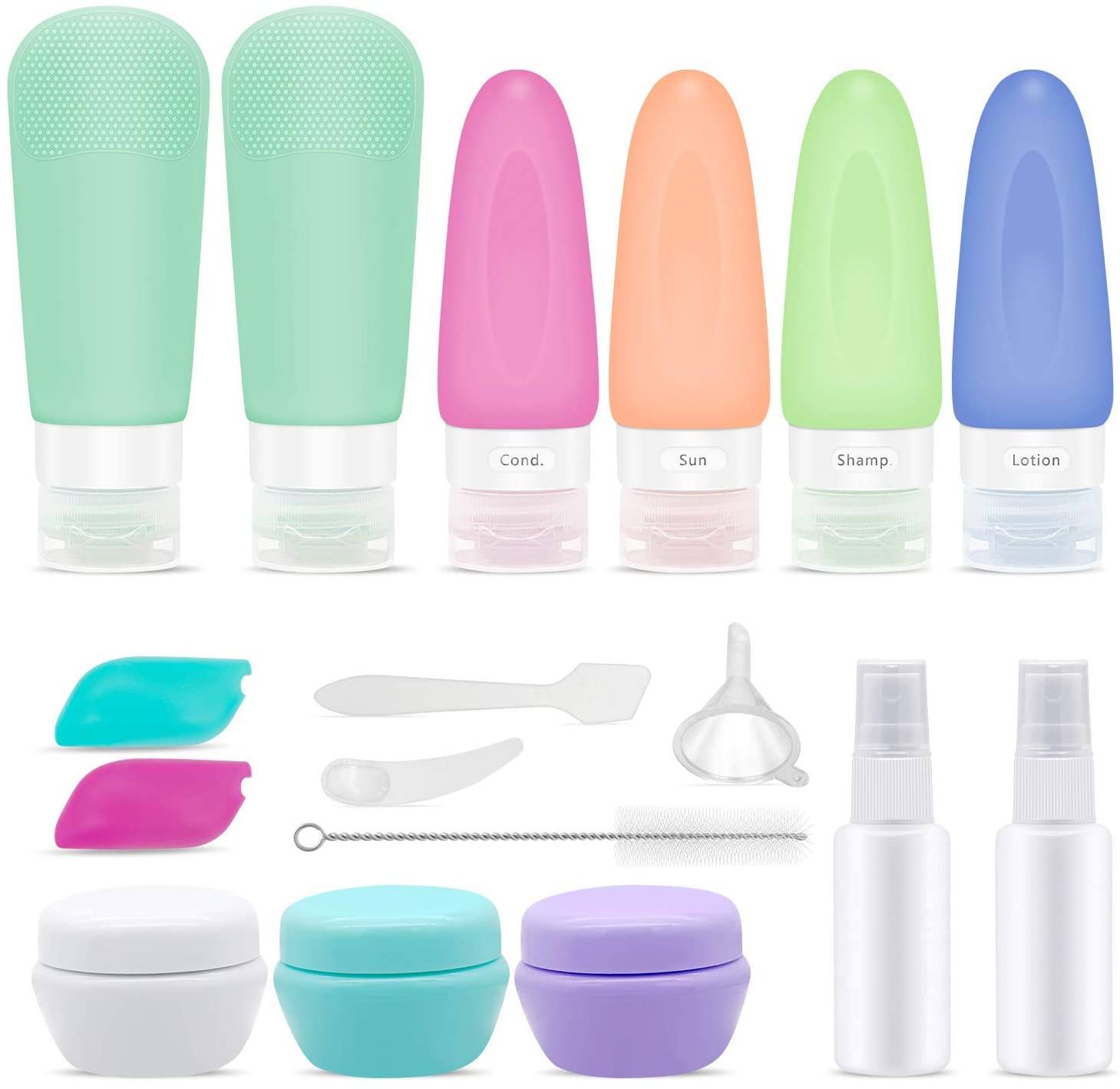 Here is an example of the perfect travel-sized toiletry set. Recommendation: silicone material is a more sufficient quality, where as with plastic, it could possibly break into pieces inside your bag from all the movement. Also, be on the lookout for sets that provide a tiny scoop and cone so that you can transfer the products into the bottle/container at ease. You will have everything you need in mini form, therefore, giving you more space in your travel bag as well as saving the headache from running into trouble at the airport.
---
This list might just be your potential holy grails that you need to bring on every trip! Since spring and summer time are practically here, these products serve a purpose into your beauty regime; nourishment, glow, and moisture.
Some of the indie brands that are mentioned above create a set/kit that are products from their line into sample sizes which is travel-friendly! It is also an opportunity to test their products out before paying for the full size. I am sure many of us beauty junkies have difficulty in traveling light due to wanting to bring all of our favorite makeup and skincare products so, we hope this blog gives you insight on how to do so without any hassle.
---